From:
Jim Yong Kim
-
[email protected]
Tel. No.:
+447895431211
dear XXX,
i am writing you in-respect of Bryan anders and also i will like to see your passport id or driving lenses for us to verify that you are the right person so kindly send us your id and tell us what you need for you to send the 10000 pounds okay and i will provide you okay
i hope to hear from you before the end of today okay.
best regards
Dr Jim Yong Kim
president or world bank London UK.
+447895431211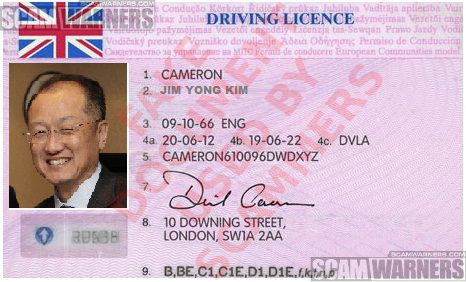 Please do not tell scammers that they are listed here - it will take them seconds to change their fake details and their new details will not be listed for any future victims to find.