From:
ROUSSEAU FINANCE
-
[email protected]
Tel. Nos.:
+33980305543
,
+33272220659
,
+33623598745
&
+33676560243
Good evening Mister

We contact you concerning your loan application on the Internet.

You want a loan of 750.000€ with paid over 5 years.

I am a French particular lender and I will like granted you this loan.

On the other hand, if we launched out in the loan between individuals is in the bus to help people in distress, too serious, honest people and of good character.

With regard to your loan application we would like to have more detail (reason of your loan application). Why aren't you go to your bank for the amount which you search?

Did you make another loan application on the Net?

If you are always in the need for this loan please answer us so that we can set in motion the procedures. Thank you

Cordially


--
Véronique & Michel Roussel
14 Quartier Sparavituli, 20137 Porto-Vecchio, Corse France
( Fix: +33 (0)980 305 543 Fax: +33(0)272 220 659
( Tel: +33 (0)623 598 745 Tel: +33(0)676 560 243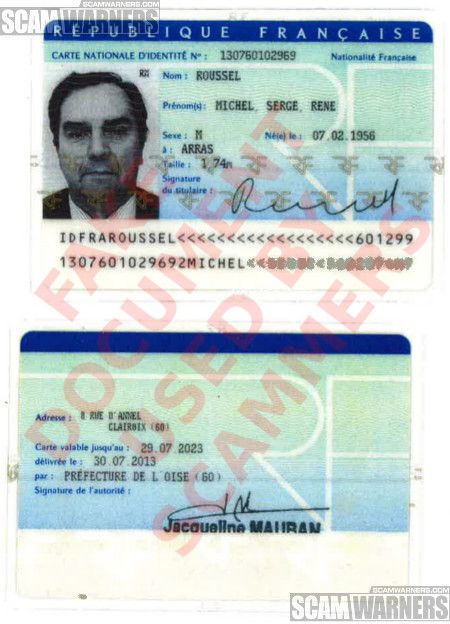 Please do not tell scammers that they are listed here - it will take them seconds to change their fake details and their new details will not be listed for any future victims to find.