All of these IDs are used by a single scammer who uses several names.
They impersonate banks and ask victims to open accounts so funds can be transferred. There is an initial deposit required, which never makes it into any kind of account, it is stolen from the victims and never recovered.
Samuel Green:
Eric Hleb:
Marc Peelen:
Francis White:
Here are some of the documents and certificates they use: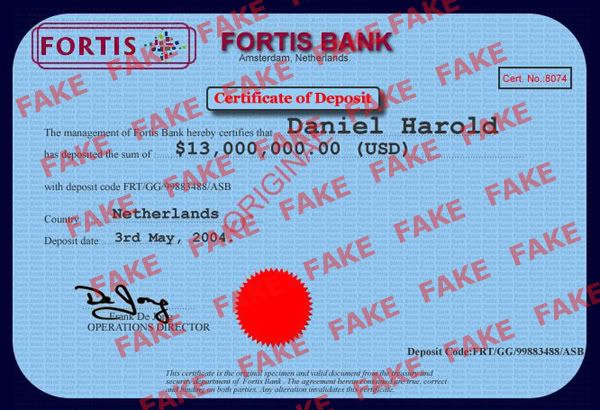 "All that is necessary for the triumph of evil is that good men do nothing."
-Edmund Burke