These are so ridiculous they are worthy of a mention. Firstly, Alice Bourland's ID
There is no such thing as a 'Nebro Diplomatic Courier' except in the minds of scammers, and secondly, and item held up in customs at 'Hetrow' Airport. It seems hilarious to us, but sadly, someone not familiar with the UK might just believe it. What is this fascination scammers have with anti-terrorist certificates (apart from another way to make money)?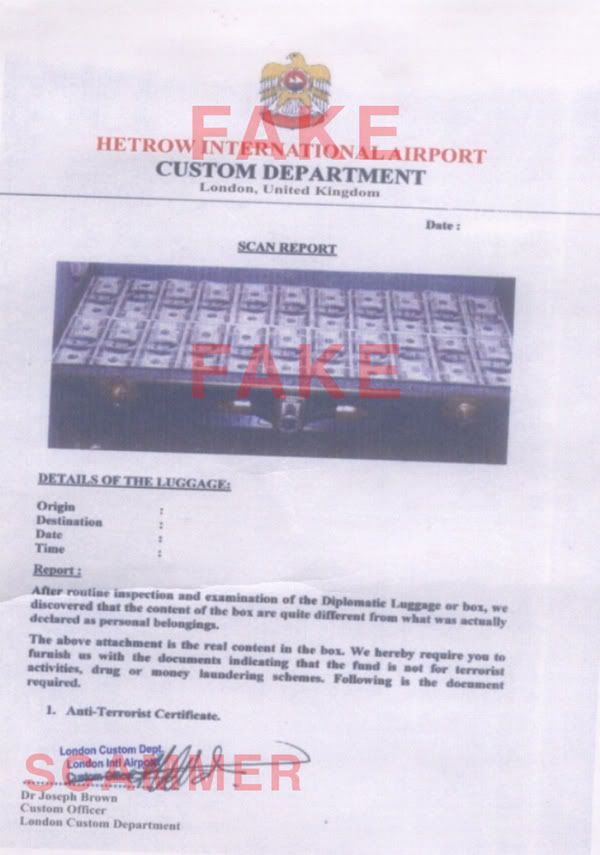 Last edited by
benjamin
on Fri Aug 08, 2008 2:30 pm, edited 1 time in total.