Allegedly from the Ministry of Works and Housing, Nigeria, and they can't even get their home town right.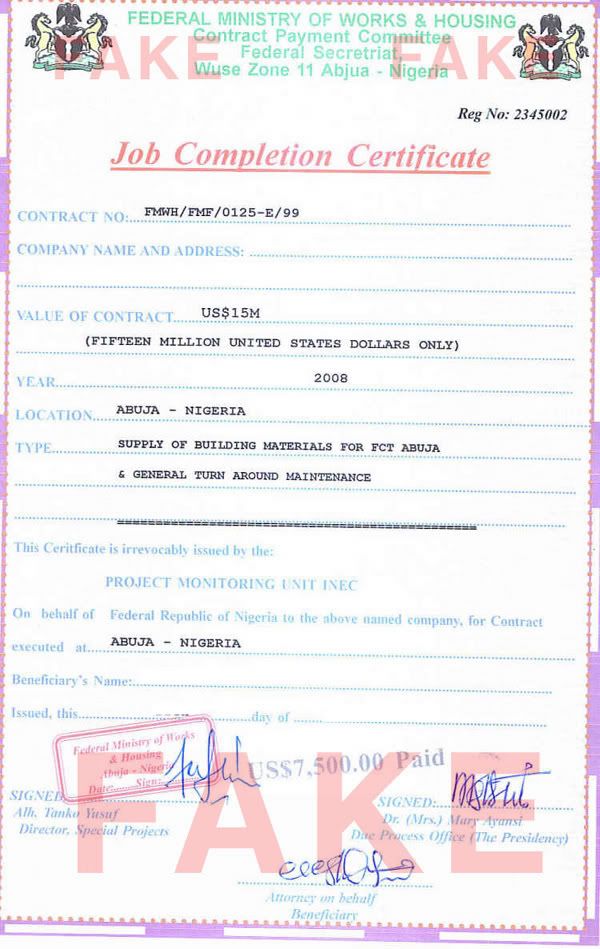 Advertisement
International Payment Guarantee Certificate, supposedly from the Office of the President of Nigeria.
It claims to be a "Certificate of Irrevocable and Unconditional Payment by the Federal Government of Nigeria."
Payment is by an ATM Card - 811.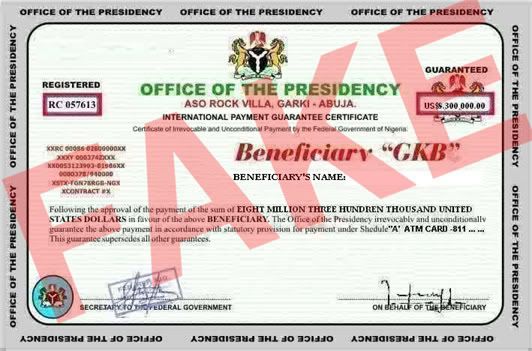 Who is online
Users browsing this forum: No registered users and 3 guests