This is a fake WU document, intended to be faxed from Barclays Bank China (who would surely not use Western Union for money transfers).
Barclays Bank China does not exist - it is Barclays Bank Plc who have an office in Beijing and an association with various banks in China.
Very poor spelling and grammar, yet it could fool someone whose English is not that good.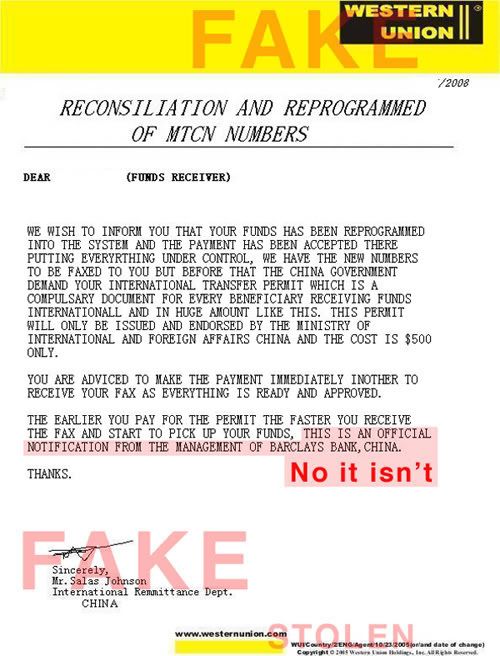 [/img]