From: Baby Sweetums <
[email protected]
>
Reply-To:
[email protected]
Message-ID: <Z8
[email protected]
vtr.net>
Subject: I want to be with you forever
MIME-Version: 1.0
Content-Type: multipart/mixed; boundary="----=_Part_231133_897782846.1598288600713"
Content-Transfer-Encoding: 8bit
X-Mailer: iPhone Mail (10B329)
How are you?!
Thou will most likely will be surprised by this writing. I am just start to dating in the Internet. Seems I open ed a wicket that which hid a lot. For me, this new and it seems me that I already pretty auld for this. I begin to feel that I do not catch up with tempo of the world that is around . I decided make good one's running! And try use new technologies for date! I will go to the main thing. I live in Russia. What country do you live in? I am forty nine years aged. I'm not here to joking. I 'm interested in personal acquaintance and the begin of an adult relationship. I really hope you'll write me. My emotional state for now does not let me to start write a lot now. Cause I still feel some tight. I guarantee that you'll see my more confident and informative answer only in case you answer to this letter!
Waiting for your yours reaction!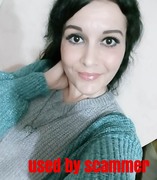 DO NOT SEND ANY MONEY TOWARD ANY STRANGER via EMAIL, SMS or MOBILE. (Avoid any free mailing service which is most likely be fraud user)